Lean Six Sigma Certification
Green and Black Belt Training Program
Knowledge is Wealth and Knowledge is Power
Live Online Instructor led Lean Six Sigma Certification - Green/ Black Belt Training Program
Courses aligned with ASQ and IASSC Syllabus
Courses accredited by People cert- IASSC
Globally recognized certificate with Life time validity
2 Complimentary courses of your choice
36+ years experienced Faculty for Training
Limited Batch size with interactive Live on-line session
Minitab Practice session for 16 hours
Live Case study explained in class
Free Project guidance and Exclusive Project completion certificate
Free ASQ/ IASSC Exam guidance
Accredited Training Organization for Peoplecert - IASSC®️
Lean Six Sigma Program
Green Belt
Offers training on DMAIC methodology and application of Lean Six Sigma tools
Enables participants to strategize daily work and improve efficiency.
Enables participants to lead teams in Process Improvement Projects
Teaches statistical tools to solve process problems by analyzing data in MINITAB.
Supports career growth within the organization & outside the organization
Advanced Lean Six Sigma Program – Black Belt
Offers in-depth training on DMAIC methodology and application of Lean Six Sigma tools
Prepares the participants to become Process excellence experts
Enables participants to lead the organization towards efficiency and profitability by reducing defects and wastes
Develops skills to solve complex technical problems using statistical tools in MINITAB
Prepares to lead a full-fledged Six Sigma project & Project management.
36+ Years Experienced Faculty For Training
C.Annamalai B.Tech Engineer from IIT-BHU ( 22 years experience  in Manufacturing, 8 years in Services and 6+ years in Lean Six Sigma & PMP Consulting and Training)
Professional Qualifications
Certified Six Sigma Black Belt from ARGI consultants, Malaysia
Certified Master Black Belt from Indian Statistical Institute, Chennai
Certified PMP (valid till August 2023)
Certified Lead Auditor for ISO 9001:2015.
Click here to view Trainer profile in Linked In – Linked in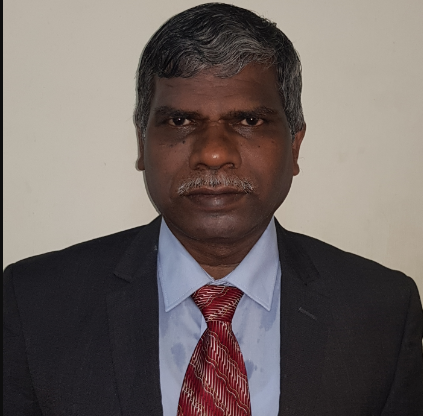 Years Experience Lean Six Sigma Training and Projects
Experience in Lean Six Sigma Consulting Projects
Roquette (Gokak, Karnataka)
Consulted   Roquette (roquette.com) France based MNC,, the largest manufacturer of Starch in India and the fourth largest in the world with a turnover of around 500 mn USD.
Guided 3 Black Belt projects in Belgaum (Plant capacity 30,000 tons per month) and Viramgram in Gujarat (Plant capacity 8000 tons per month).
Guided thru on site & off site consultation of  the project to  reduce  Steam Consumption, control variations in output parameters and  optimize the  process conditions like Temperature, feed rate, pressure etc
Work with Amazon for the project guidance and Toll Gate Review for the projects taken up in China, Japan, Romania, Mexico, Bengaluru and Chennai as a part of their Worldwide Lean Six Sigma Program.
Successfully completed 30 projects in 2019, 60 projects in 2020.
Guiding 70+ lean six sigma projects during 2021.
Lean Six Sigma Certification Training Programs
5,002 total views, 21 views today